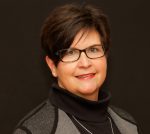 Anna Collins
Anna earned a B.S. in Business Administration: Accounting from Meredith College in 1986.  Anna is the Controller at an independent broker-dealter firm in Raleigh where she is responsible for its accounting functions and pension plan.  She also coordinates the appointments for client reviews and service needs.  She joined the firm in the fall of 2015.  Prior to that, she was the Resource Analyst-Accountant in Surgical Services at Rex Healthcare where she worked for 22 years with a concentrated focus on the revenue cycle, expenditures, budgeting, and cost accounting.  Originally a native of Edenton, NC Anna claims the Garner community as her home since 1991.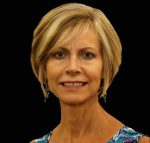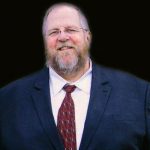 Jim Hunnicutt
Chairman of the Board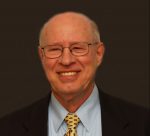 Chris Jennings
Treasurer
Chris was born in Alexandria Virginia, graduated from Bertie High School and attended Virginia Polytechnic Institute, majoring in engineering.  At the height of the Vietnam War, Chris volunteered to serve in the U.S. Army and spent two years in Natrang, Vietnam where he began his accounting and finance career as Chief of Civilian Pay for the Army.  In this position he supervised a support staff of 26 and was responsible for paying 3,500 Vietnamese civilians who were employed by the U.S. Army.
After discharge from the Army, he resumed his education at Campbell University, where he obtained a degree in Business Administration with a specialty in Accounting.  He worked 30 years in manufacturing accounting and another 10 years in various aspects of construction accounting and tax preparation.  He has volunteered with many different service organizations including the Jaycees in Zebulon, N.C. Chris has served as a Cub Scout and Boy Scout leader.  He has also volunteered with Christian Library International and is a supporter of Fellowship of Christian Athletes.
In 2005, Chris was asked to manage the accounting and tax preparation for a new 501c3 charitable organization in Garner. He agreed to join Community of Hope Ministries as a volunteer and has continued in that capacity for the past 11 years.  He secured additional education and training in accounting for nonprofit agencies to supplement his knowledge and skills, and became an IRS Certified Tax Professional.
Chris currently is Treasurer for Community of Hope Ministries in a volunteer capacity.  He manages all accounting, banking, payroll, and non profit tax preparation (monthly, quarterly, and annual tax reports, and their 990's) for the organization.
Chris and his wife Ruth live in Garner and attend First Baptist Church where Chris sings in the Worship Choir.  He volunteers in the Food Pantry and participates in work projects through the Carpenters Hand program which is part of COHM and N.C. Baptist Men.  In his spare time he enjoys woodworking and gardening.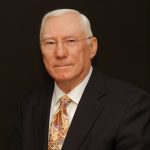 Dwight Moss
Dwight Moss is retired from IBM, where his focus was on telecommunications policy and marketing various company product lines. His 40 year career in telecommunications included oversight of numerous satellite communications projects to replace wired networks.  Additionally, he developed strategies and helped spearhead the early implementation of wireless communication such as cell phones and internet technology throughout Asia, Europe, Canada, North and South America.   Dwight is married to Jackie, and has two children and 6 grandchildren.  His love since retirement is sharing Christ's love through involvement with various ministries.  John 3:16.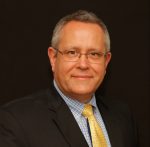 Barry Nichalson
Barry Nickalson joined the Board of Directors for Community of Hope Ministries in March 2016. Mary and his wife Lisa have lived in the Garner area most of their lives, and are both members at Garner United Methodist Church.  Barry is a retired police officer and currently serves as the Office Manager at Garner United Methodist Church.  Barry stated. "The Lord Jesus is my Savior, and I am excited to participate in the ministry of Community of Hope to share the gospel and grow in service to our neighbors and our King." .  Barry and Lisa have three adult children and one granddaughter.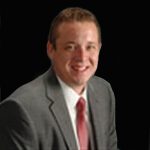 Matthew Rowe
Matthew Rowe, District Manager and Garner Market President for Wells Fargo Bank, has been with Wells Fargo for 13 years.  Matthew leads 11 branches in six counties and over 120 Team Members.  Matthew has served as a Licensed Financial Specialist, Branch Manager and District Manager throughout his tenure with the bank. Matthew encouraged his team of managers from the NC Sandhills region to volunteer in the Jobs for Life program at Community of Hope in the spring of 2017 and the visit was one of the highlights of the class.
Tim Stevens
Tim Stevens was a sports reporter for the Raleigh News & Observer for 48 years. He twice was named among the top 10 sports beat writers in the country. He wrote the initial North Carolina high school sports record book. Tim is a member of four halls of fame, including the National High School Sports Hall of Fame. He is the founder of Show N Tell Ministries, a non-profit Christian organization that presents events that show Jesus Christ's love of all people. He is married to Donna, has three children and one grand child.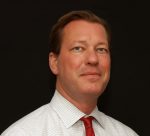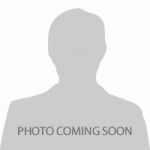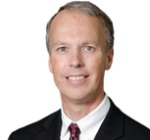 Andy Lancaster
Andy joined McGuireWoods Consulting in November 2015 as a vice president of MWCAdvocacy. He has been involved in public policy work for more than a decade and most recently served as director of Intergovernmental Affairs for North Carolina Governor Pat McCrory.
In his role as Governor McCrory's director of intergovernmental affairs, Andy served as the political liaison between the governor's office and state and elected officials and community leaders. In addition to his latest role in the McCrory administration, he had previously served on the governor's transition team and as state political director of the gubernatorial campaign in 2012.
In 2016 he was honored by Governor Pat McCrory with the Order of the Long Leaf Pine.
Board member, Tryon Palace Commission